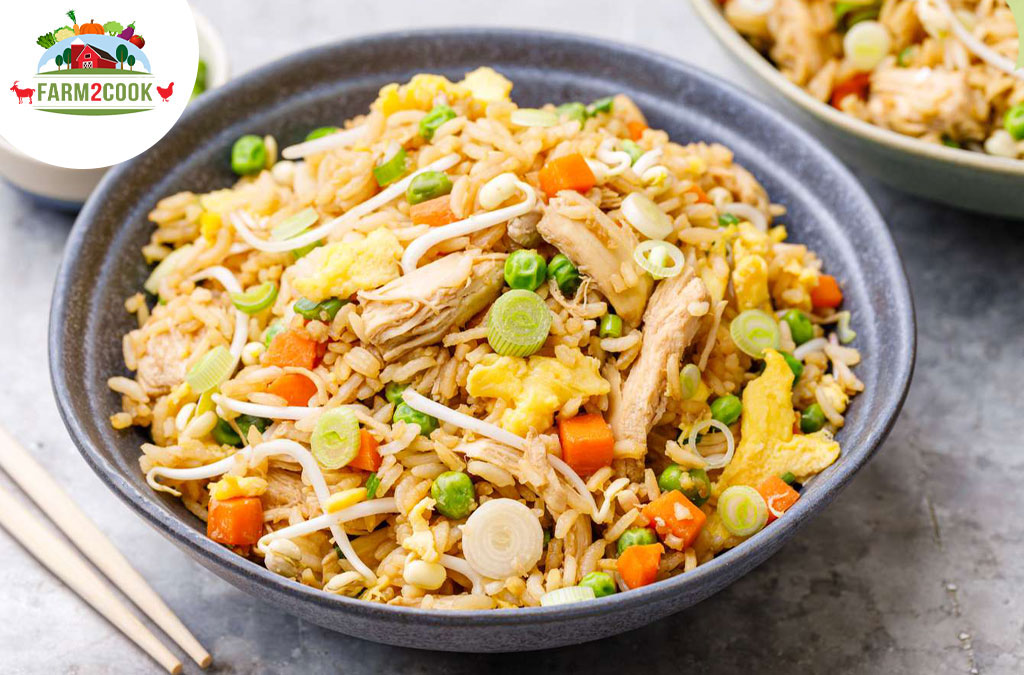 How to cook deliciously-packed Indian Chicken Fried Rice
Have you ever thought that leftover rice can be so tasty when cooked this way? Today you'll find how to cook deliciously-packed Indian Chicken Fried Rice that's loaded with plenty of veggies like carrot, onion, beans, garlic, and leftover chicken. This restaurant styled flavorful rice recipe is rich, healthy, and awesome.
Do you like to know how to cook? Ambur Chicken Biriyani
TIP: you can include various kinds of veggies in this fry meal such as carrot, bean, Capscium, broccoli, peas, minced garlic, etc.
Let's hear out this savoury, authentic restaurant-styled Indian chicken fried rice recipe blended in soya sauce, the umami king from FARM2COOK and following ingredients. Now prepare this right from your home itself and let your kids and family enjoy this stunning version.
Finish your fried rice recipe with Dry Chicken Ghee Roast and experience the love of meat!