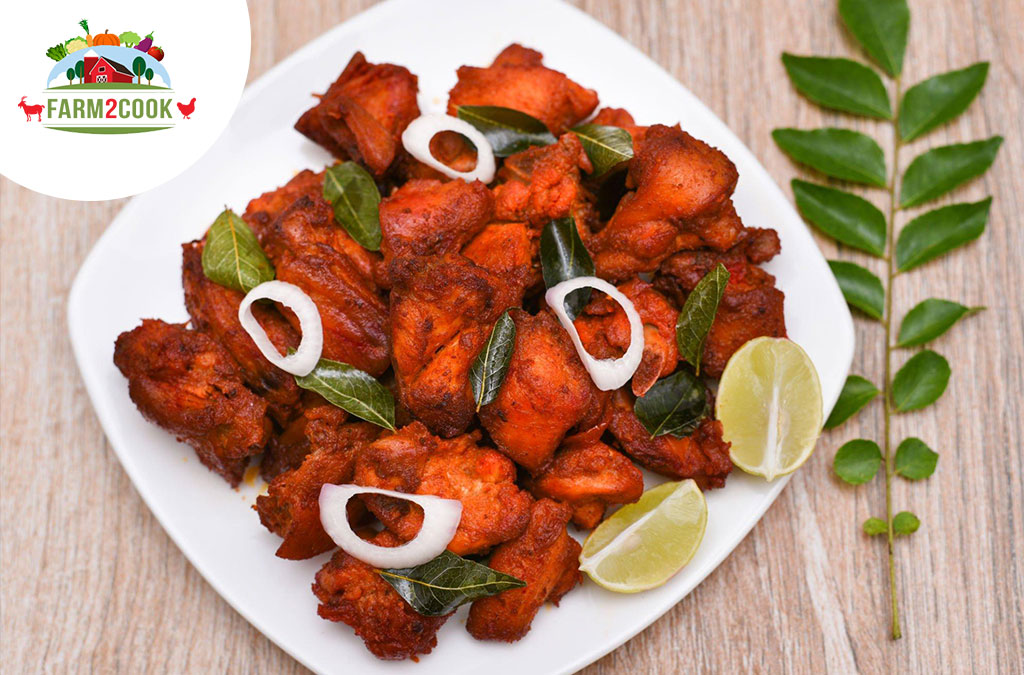 Restaurant-styled Chicken 65
South Indian deep-fried chicken dish known as "Chicken 6 is offered as an appetiser or main course. Red chilies and curry leaves are the primary sources of flavour. It may be consumed as a snack and distributed among friends. With roti or naan, it can also be eaten as a complete meal. Let's checkout the chicken recipe at FARM2COOK, Texas most-selling chicken and meat store.
Its preparation varies widely by area, with Andhra and Hyderabadi styles being the most prominent. In these variations, instead of using yoghurt in the marinade, the Chicken 65 gravy is prepared by frying the chicken with chilies. Many variations also use soy sauce, eggs, and ketchup additions that give them an Indo-Chinese flair.
This flavorful, restaurant-styled Chicken 65 marinade is specially a combination of dahi, ginger garlic paste, curry leaves, flour, and other spices. Continue reading on how to make this delicious crunchy meat appetiser.